JCSU Campus – Liston Hall
100 Beatties Ford Rd, Charlotte, NC 28216
Friday 10.12 &
Saturday 10.13
---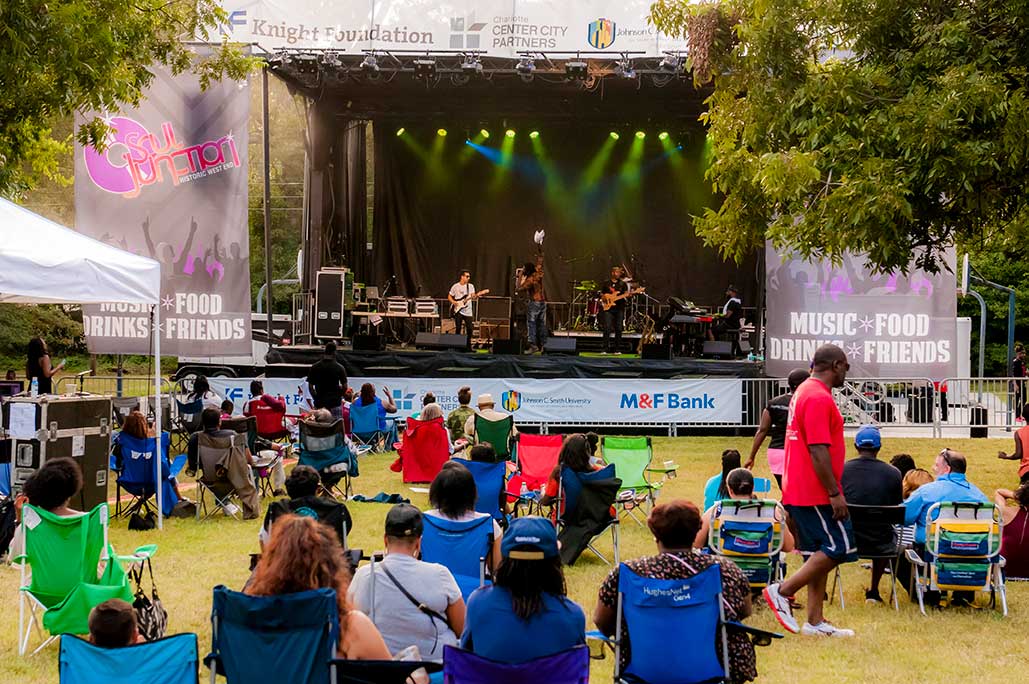 ---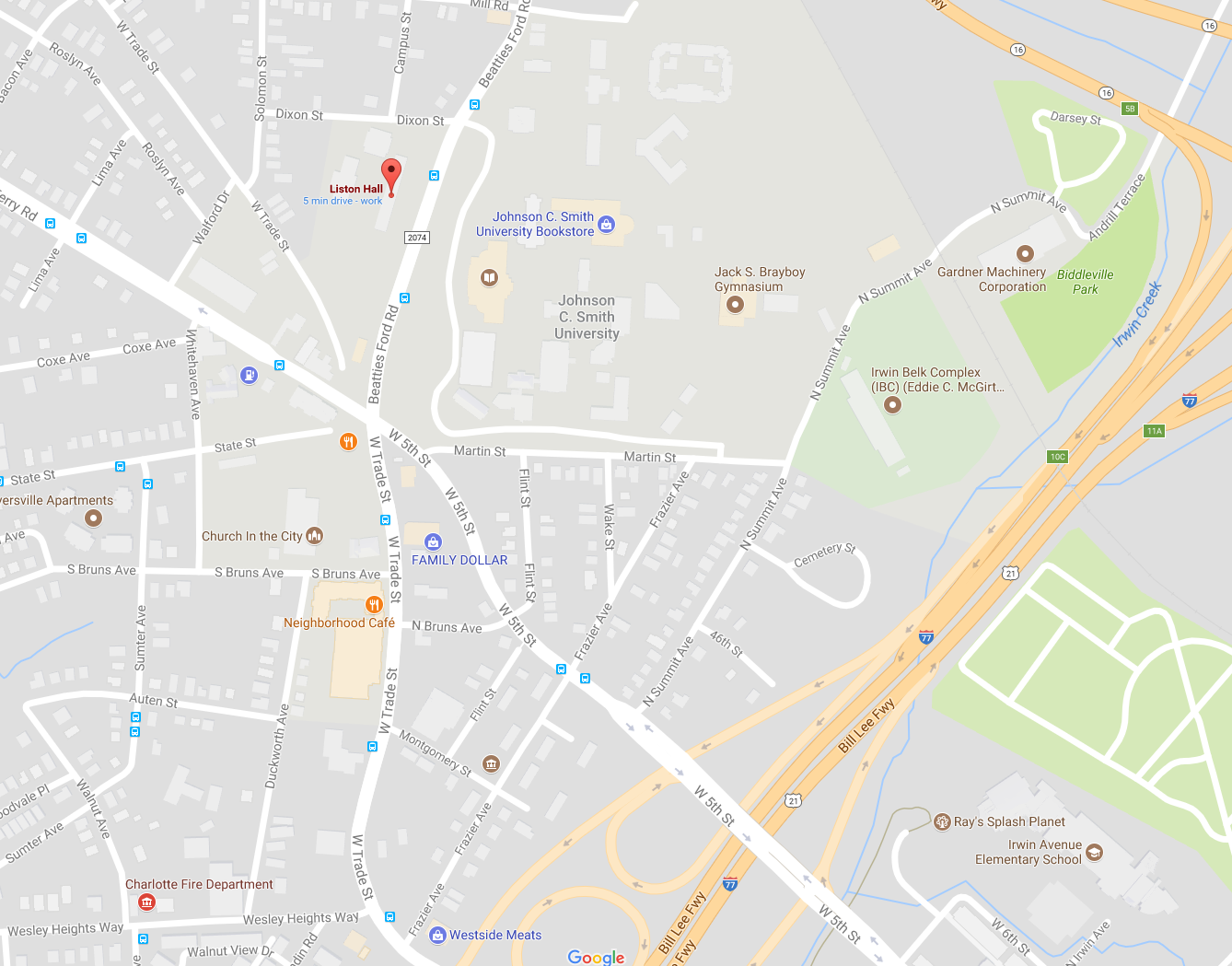 Maps!
Contact:
Parking: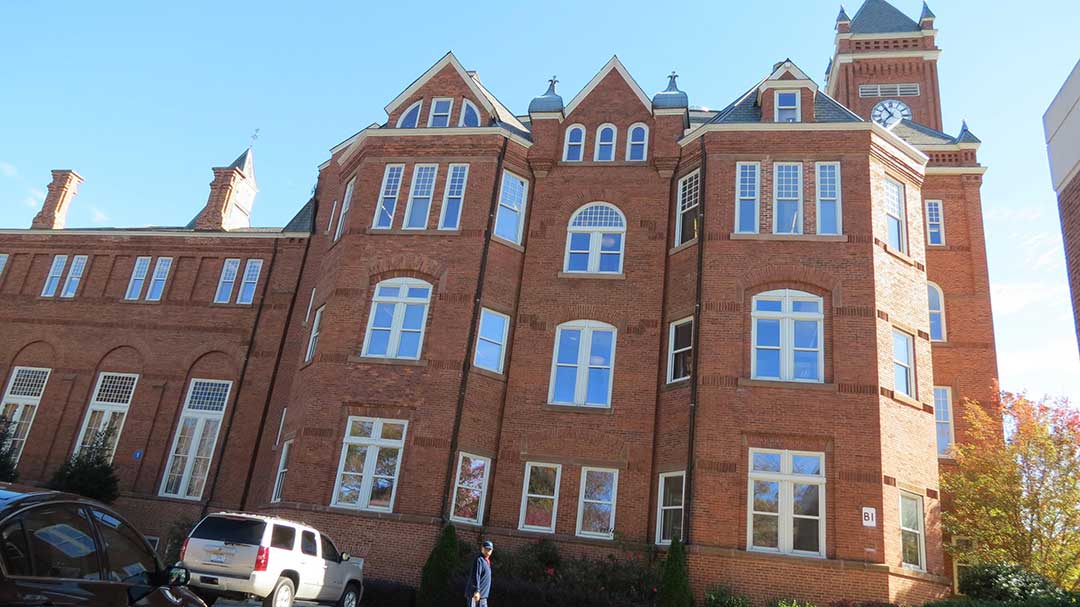 Since parking is limited, we encourage attendees & students to carpool. Parking locations:
• Main Campus – by parking pass and current Faculty/Staff or student decal only (Strictly Enforced)
• Mosaic Village (1635 W. Trade Street)
• Arts Factory (1545 W. Trade Street)
• Mechanics and Farmers (101 Beatties Ford Road)
• Center for Career and Professional Services Lot (across from main campus)
• Area II Lot (across from main campus)
• Davis House (across from main campus)
• Kennedy Charter School Parking Lot (Oaklawn Avenue to N. Summit Street before the railroad tracks)
---
---
CATS Charlotte Area Transit: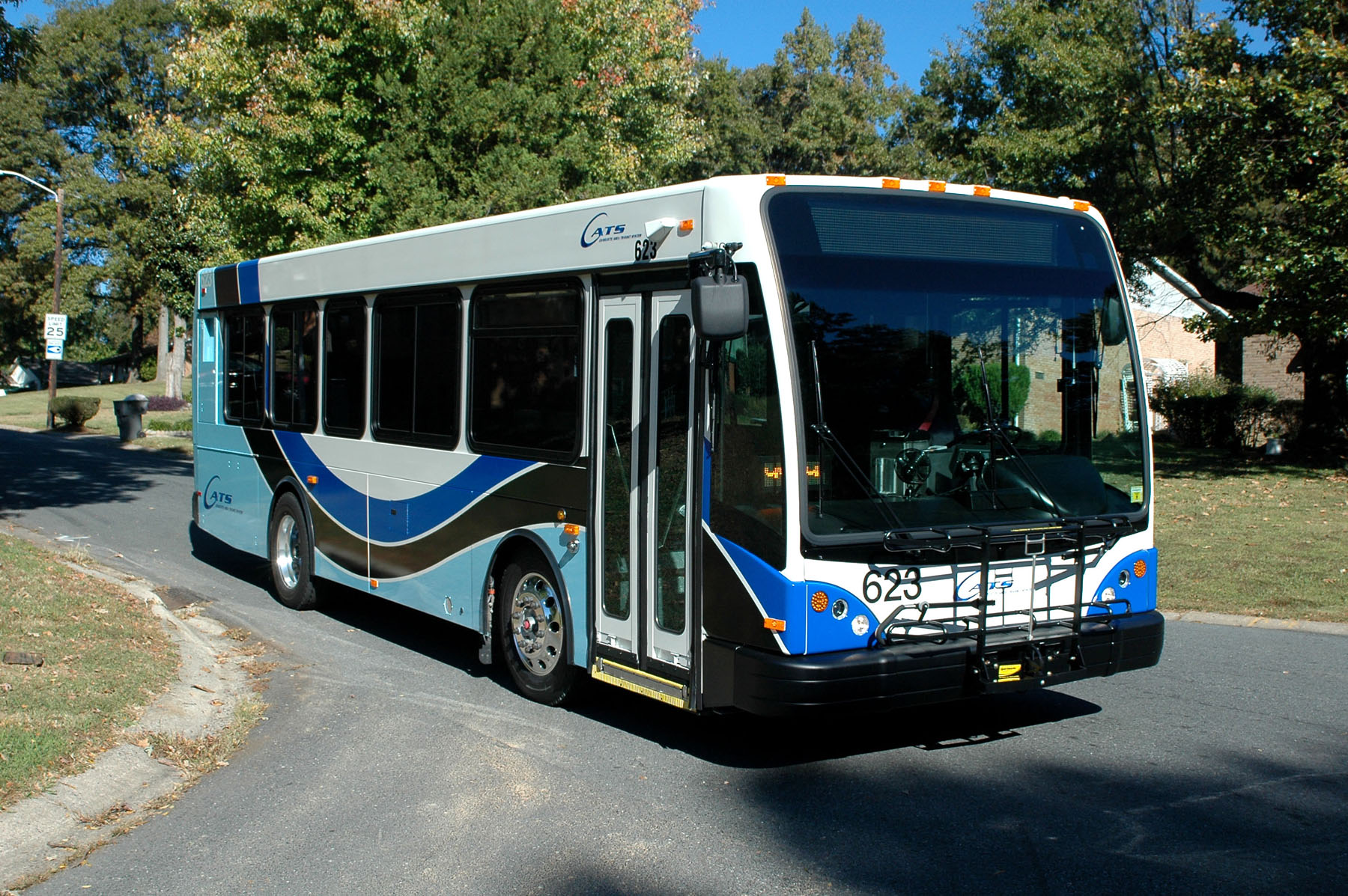 Don't feel like driving?
CATS route number 7/Beatties Ford Rd. passes directly through the JCSU campus.
---
Charlotte B-cycle is one of the largest urban bike sharing systems in the Southeast. With 200 blue bikes and 24 stations strategically placed throughout Uptown and surrounding neighborhoods from JCSU to Freedom Park, these B-Stations are convenient for your travels around town.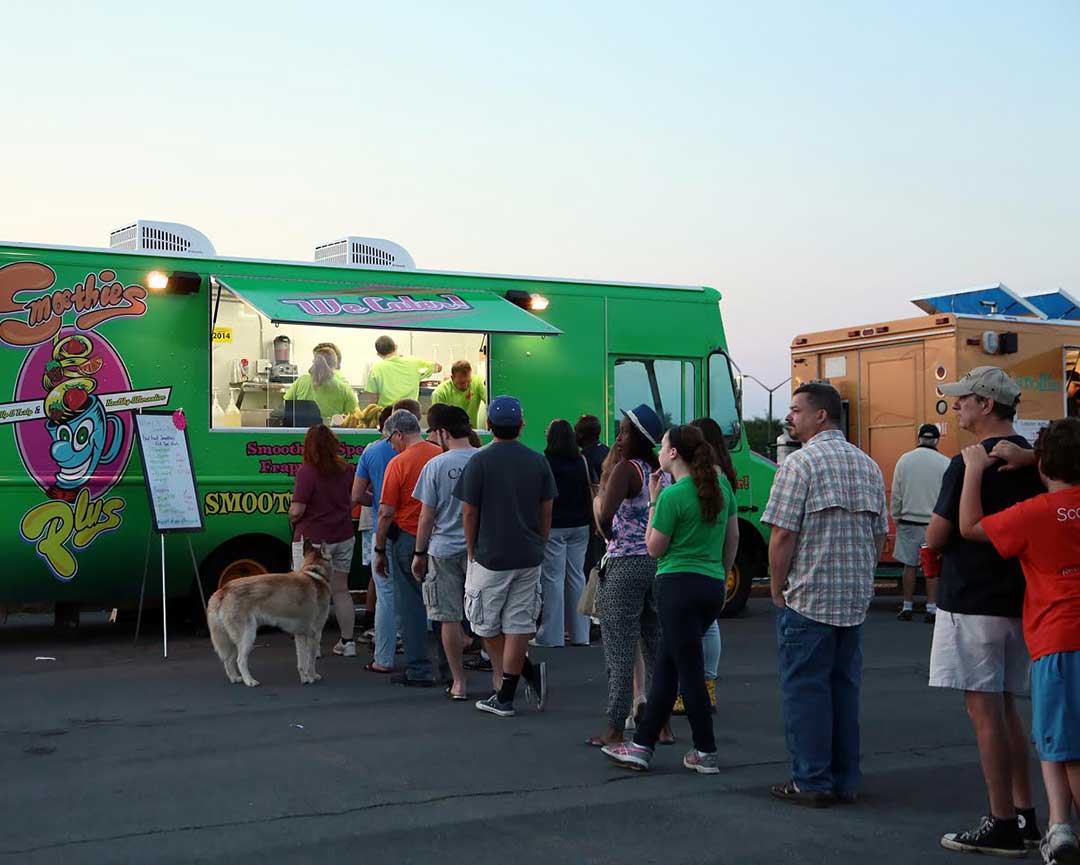 Food & Beverages Will Be Provided By:
---
Zaroob Food Truck
We are proud servers of Halal prepared foods. Known for its meticulous preparation and benefits, Zaroob curates food with that in mind to give You, Your Friends, Family and Guests The Best Tasting and Delectable Food Experience!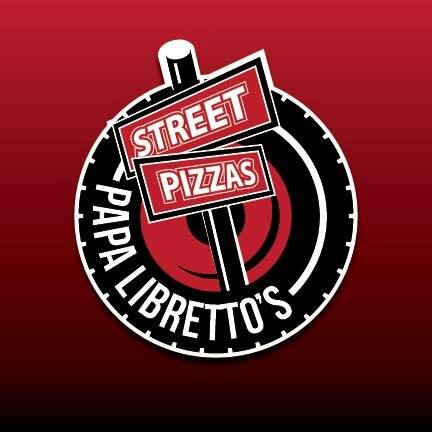 Librettos Pizza
Librettos Truck is a custom mobile food truck specializing in pizza and twists on Italian classics. Serving the Charlotte, NC area.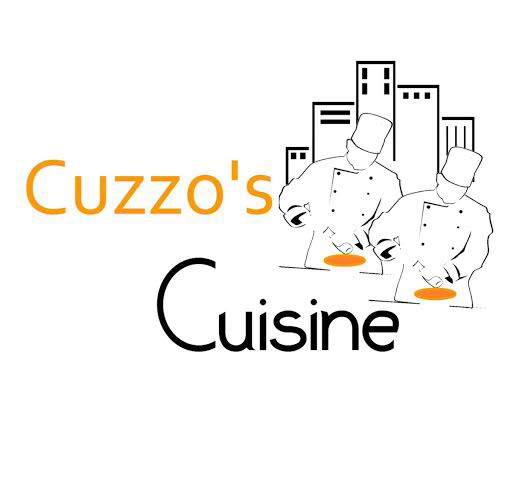 Cuzzo's Cuisine
Cuzzo's Cuisine is a Gourmet Food Truck specializing in Southern Cuisines. We started humbly but with a grand plan!!!! Cuzzo's Cuisine Food Truck is family owned & operated by: Andarrio Johnson, graduate of Johnson & Wales University Charleston, SC.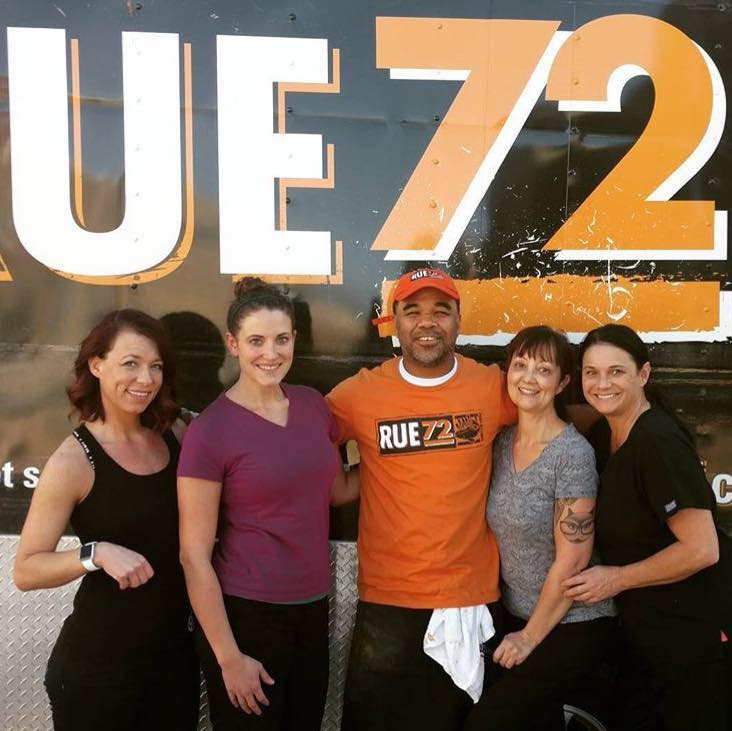 Rue 72
Cornbread, crawfish hush puppies and cajun shrimp tacos.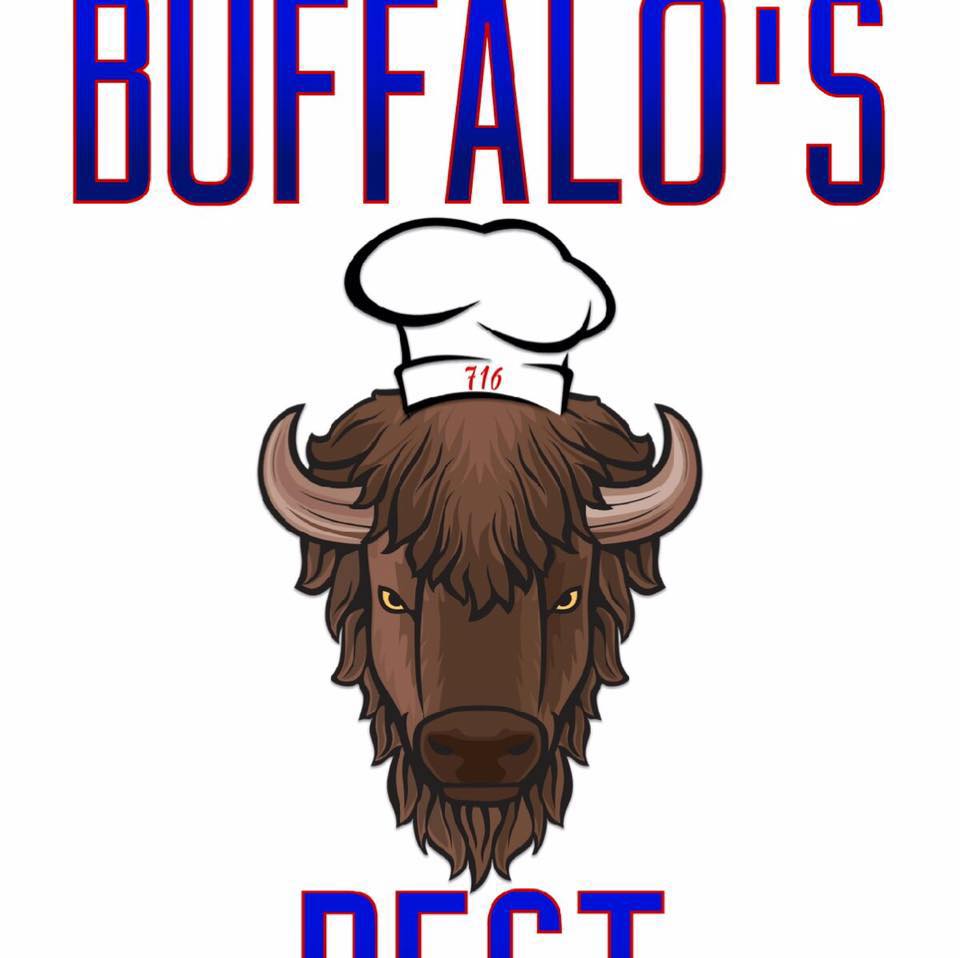 Buffalo's Best
Buffalo's best will be at soul juncition at 101 beatties Ford rd. Come get good food and good music and we have our special mango shrimp tacos
Festival Information:

Enhanced Safety
• Arrive Early– While we will do everything in our power to be as quick & efficient as possible, we encourage guests to please arrive in advance of the scheduled door time, in order to allow ample time to enter the festival.
• Inspection– Be prepared for inspection as you enter the festival. This inspection may include the use of metal detectors. Permitted bags will be searched and may slow down your entry time.
• Travel Light– To provide a safer environment for festival goers and expedite entry into the festival, only small bags (subject to search) will be permitted. Backpacks will not be allowed.
• Take Notice– Upon entry into the festival, make yourself familiar with the festival's layout, taking special notice of the nearest exit.
• See Something Say Something– If you see something suspicious or out of place, please notify festival security immediately.
• Be Nice– Please respect those around you, as well as yourself.
Festival Dates and Hours
Friday 9.15 • 5 – 10pm
Saturday 9.16 • 3-19pm
Allowed & Prohibited Items
The following items are ALLOWED:
• Binoculars
• Blankets, Sheets, Towels
• Cameras – only nonprofessional cameras will be allowed, and must be without equipment attachments such as selfie sticks, tripods, and monopods
• Water – you may bring one factory sealed bottle of water.
The following items are PROHIBITED:
• Aerosol containers, including sunscreen and personal beauty products
• Any and all professional audio recording equipment
• Professional cameras and professional recording (photo, video, audio) equipment (NO large professional detachable zoom lenses, stands, monopods, tripods, attachment sticks (selfie sticks) or other commercial equipment.
• Any and all professional video equipment. No video recording will be allowed
• Drones or any other remote flying device
• Coolers of any kind. (Exceptions may be made for medical use)
• Backpacks & Camelbaks
• Hammocks
• Glass and metal containers of any kind
• Illegal and Illicit substances of any kind
• Outside food or beverage (including alcohol) of any kind, except 1 factory sealed bottles of water (up to 1 liter)
• Umbrellas
• Professional radios or walkie-talkies
• Selfie sticks
• Skateboards, scooters, wagons, carts or any personal motorized vehicles
• Tents, canopies, or shade structures of any kind
• Unauthorized/unlicensed vendors are not allowed. No unauthorized solicitation and materials including handbills, flyers, stickers, beach balls, give-aways, samples, etc.
• Weapons or explosives of any kind
• Fireworks
• Large chains or spiked jewelry
• Festival Totems and Flags
*SUBJECT TO CHANGE
Safety & Medical
We make every effort to create a safe and secure environment on the Festival grounds. On-site security and emergency medical staff will be available on site. If you need assistance, go to one of our multiple medical tents, or look for a security or Festival staff member.
Media & Press