FRIDAY
September 14th 5-10:15pm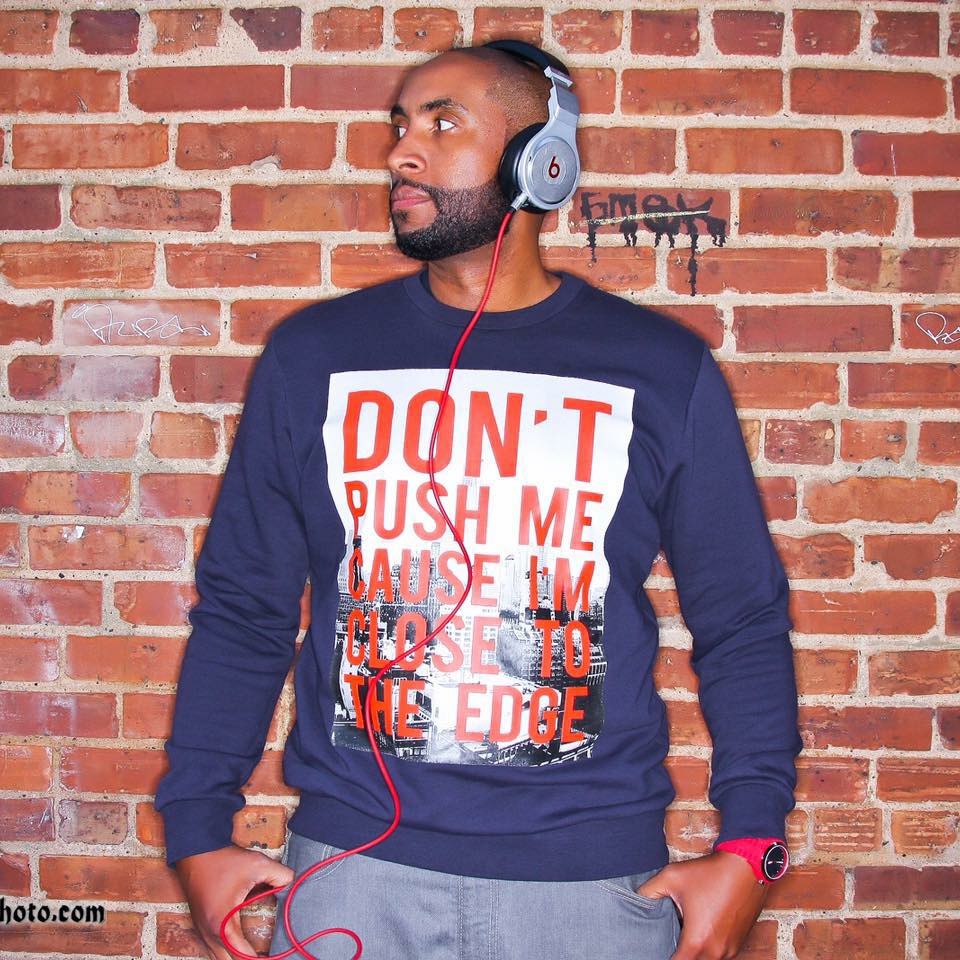 DJ DR
All Day
The Mighty DJ DR has shined and been noted as one of the hardest working Professional DJ/producers in the Charlotte area since the early 90's. His production services have been called upon by artists such as his NC comrades Little Brother, Kam Moye, and Darien Brockington. As a prominent and respected DJ, DR has shared the bill with artists such as Nas, Talib Kweli, Erykah Badu, Pete Rock, The Roots, Dead Prez, Biz Markie, Raekwon, DJ Jazzy Jeff, The Legendary DJ Kool, Common, The Foreign Exchange, Anthony Hamilton, Sunshine Anderson and countless other celebrities.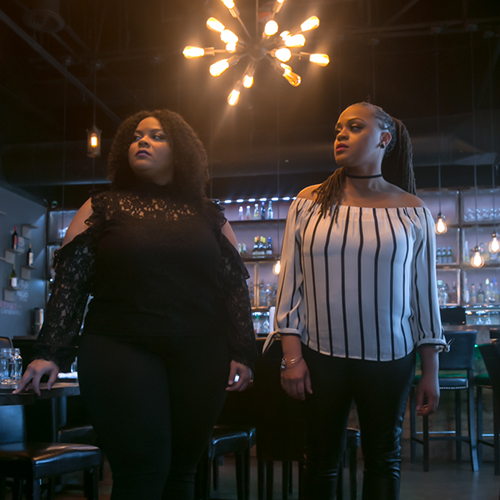 BRAVE
5:00- 5:45pm
The name "Brave" to them is not just merely a word but a lifestyle. Being Brave to these ladies is simply an act and attitude of freedom, doing what they love in the presence of fear. Coining the phrase, "I am Brave," BRAVE Entertainment is a force to be reckoned with. Releasing an endearing first single, entitled "Warfare," summer 2016. Having a neo soul and R&B feel, BRAVE released their second single, "Saturn Love" September 2017. Form live performances, providing background vocals, and songwriting, the ladies of BRAVE have established themselves as artists within their own right.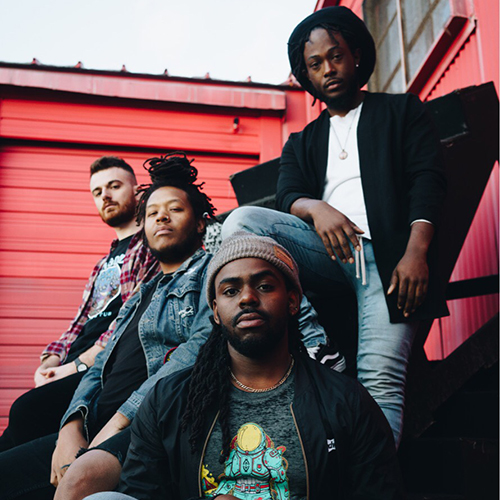 ZOOCRU
6:15 – 7:00pm
Eclectic Durham jazz collective ZOOCRÜ fuses hip hop, R&B, soul and gospel into a unique sound that's equal parts anthem and affirmation. With songs addressing love, race and cultural barriers alongside brilliant instrumentation, they take listeners on a wild journey through the world of Black American music. Intelligent, bold and unifying, their progressive grooves are designed to honor the fallen and heal the broken.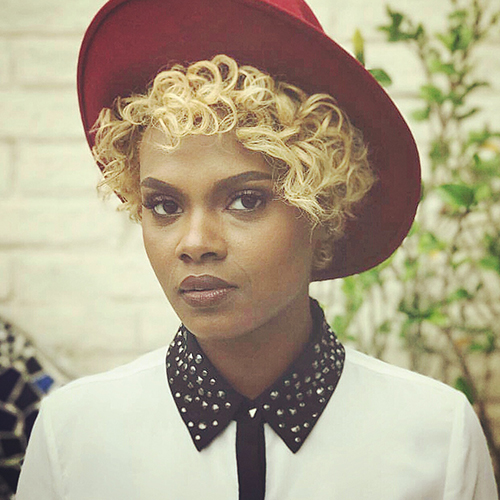 Vanessa Ferguson
7:30 – 8:30pm
Classically trained, Vanessa Ferguson hailing from Brooklyn, NY is an R&B, Hip Hop, Pop, EDM, and Rock sensation. "The Voice" Season 12 Semi-Finalist (Team Alicia Keys) began taking piano lessons at the age of 5, entered her first talent show at the age of 11,  and composed her first song at the age of 14. Vanessa draws musical influences from legends such as; Michael Jackson, Whitney Houston, Stevie Wonder, Prince, Chaka Khan, Jill Scott, Sting, Alicia Keys and others. "This beautiful woman sings like no one else….She plays, she writes, she rhymes, she's the whole package" said Alicia Keys.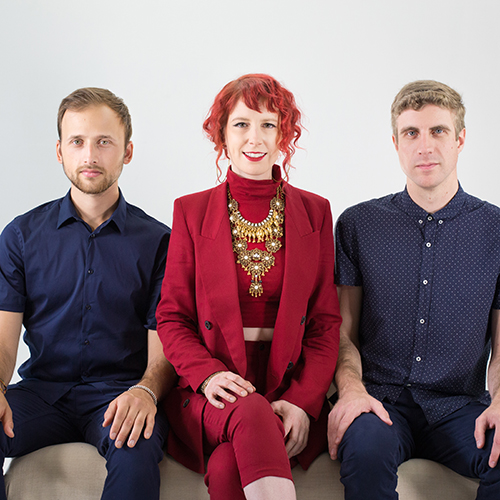 Moonchild
9:00 – 10:15pm
Moonchild are LA-based multi-instrumentalists Amber Navran, Max Bryk, and Andris Mattson. Moonchild's sound epitomises the LA mix of intricate, progressive musicality with the classic laid-back and blissful sound with which the West Coast has been associated across the decades. In the short space of three years, Moonchild have released two acclaimed albums, and collaborated or played live with many notable names in the soul-jazz scene including Stevie Wonder, Jill Scott, India.Arie, The Internet, Kamasi Washington and more. Attracting international tastemaker support from the likes of Gilles Peterson (BBC 6 Music), WHUR-DC, KCRW and LA 102.3, the band have also found themselves being praised by a host of iconic artists including Questlove, Jill Scott, Robert Glasper, Laura Mvula, James Poyser, Jazzy Jeff, Tyler, The Creator, and many more. Since infiltrating LA's iconic music scene, Moonchild only have positive things to say about their involvement and how it inspires them.
SATURDAY
September 15th 3-10:15pm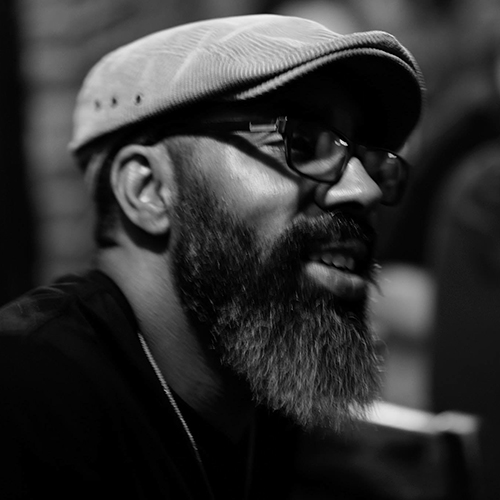 That Guy Smitty
All Day
Voted 2014 "Best Lounge DJ" (critics) and 2016 "Best Club DJ" (readers) in Charlotte by the staff of Creative Loafing…Charlotte native and self proclaimed "urban-techno- hippie", That Guy Smitty, brings 20+ years of experience and bill-paying skills to the mix every time he's behind the decks.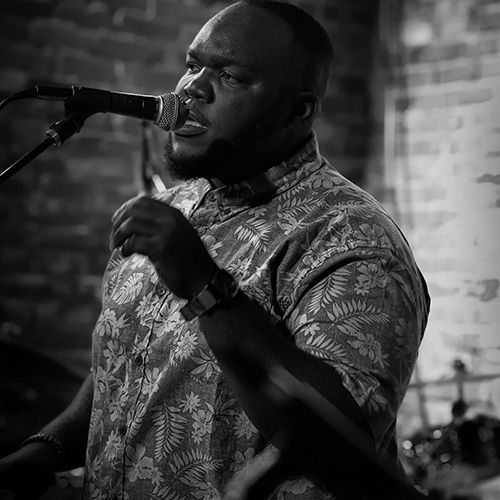 Curt Keyz
4:00 – 4:45pm
As each finger interchangeably grazes the white and black keys on the piano, Curt Keyz' healing tones and joyful cadences foster an atmosphere that evades the traditional tones of prescribed music while titter tattering on the boundaries of lyrical destruction. By constructing an experience that surpasses comfort zones, Curt Keyz repeatedly achieves his purpose by creating a revival or sorts through sound; thus, he often states: "I want to be everywhere that life is being lived," which is the true sentiment of his musical voyage. Therefore, he aims to infiltrate spaces, reclaim emotional states, and to disrupt comfort zones.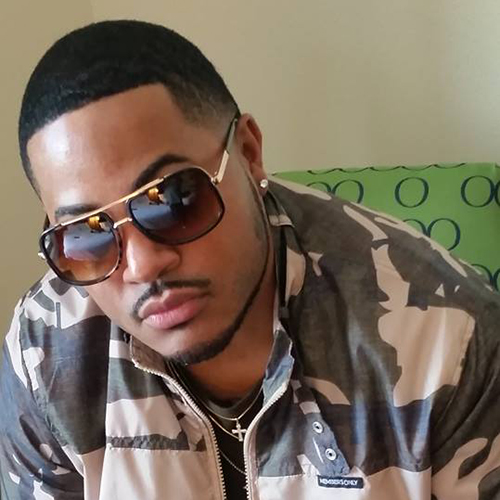 Marcus Allen
5:00 – 5:45pm
Marcus as R&B's Brilliant Ambassador and is hailed as "South Carolina's premier R&B Sensation." He was also featured in Metro City Magazine where he was labeled "The Prince of Charleston." Marcus has not only shared the stage with several of the Industries top Artist but he has held his own song after song. He has performed with Artists such as Tank, Tyrese, Dru Hill, Raheem Devaughn, Angie Stone, Life Jennings, Trey Songz, Fantasia, Eric Benet, Ryan Leslie, Rick Ross, J. Cole, Dorrough, Lloyd, Bobby Valentino and many more. The release of his current hot new singles "No Lie" and "Doin Your Thang" landed him in Billboards most added R&B Song. Marcus Allen is currently a 19x award winner and 26x Nominee Artist, who will continue to bring the music that will echo through time.
Queen's Guard
6:00 – 7:00pm
A community of artists seasoned in the Gospel, R&B and Funk scenes across the country, led by the inspiring and dynamic vocal stylings of Blanche J-this is The Queen's Guard. Playing together for years in various contexts, the members formally branded themselves as The Queen's Guard in early 2016, debuting to a deafening, sold out audience at the Neighborhood Theatre in Charlotte, NC. While members of the community have worked with and been featured alongside influential artists such as George Clinton, Anthony Hamilton, Roy Ayers, Kirk Franklin and Chantae Cann, the musical rhapsody of their debut propelled them to emerge beyond the local music scene.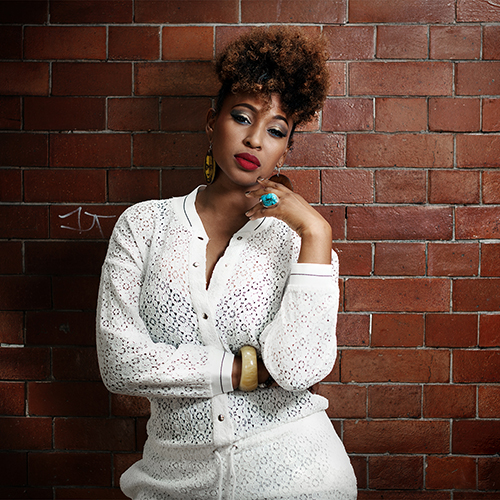 Maimouna Youssef
7:30 – 8:30pm
Many may know Maimouna Youssef aka Mumu Fresh for her viral break out performance on August Greene's Tiny Desk concert on NPR. Others know her as the voice behind Ford's new #BornToRoll campaign celebrating women of color in various fields of work and study. But if you have been following her journey for some time then you would know although she is a breath of fresh air, as many describe her, she is no rookie to the music scene. Since receiving a Grammy nomination for her vocal contribution to The Roots hit "Don't Feel Right" in 2007, the singer, emcee, songwriter, activist, mentor and workshop facilitator has been making waves in the international Indie music scene as a solo and accompanying artist. Maimouna Youssef has shared stages with music giants such as Sting, Nas, Common, Erykah Badu, Lauryn Hill, Ed Sheeran, Queen Latifah, and more.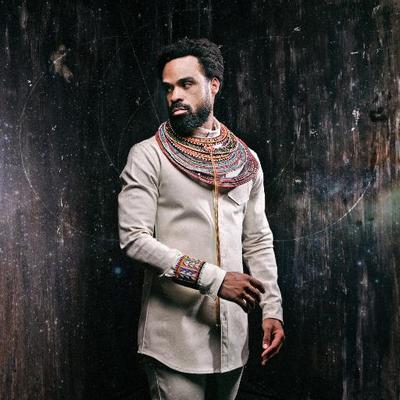 Bilal
9:00 – 10:15pm
Through evangelism from his peers and word of mouth from his early fans, R&B artists Bilal gained an insatiable following and was supported by independent labels, where he was able to thrive creatively. A turbulent solo deal with Interscope resulted in Bilal's debut album, 1st Born Second. It reached the Top Ten of Billboard's R&B albums chart. Bilal recorded a second album, Love for Sale, the album leaked online, prompting Bilal's label to put it on ice. Bilal was subsequently dropped, but his following increased significantly. Meanwhile, nine years passed without a commercially released follow-up. Bilal had been a featured artist on songs by Beyoncé, Musiq, Clipse, Sa-Ra, Jay-Z, and several others. In 2010 that he released his second proper album, Airtight's Revenge. Its "Little One" was nominated for a 2011 Grammy in the Best Urban/Alternative Performance category. In February 2013, Bilal released A Love Surreal on eOne. Appearances on a typically diverse range of albums by the likes of Otis Brown III, Kimbra, Kat Dahlia, Kendrick Lamar, and Slum Village led to In Another Life, an album-length collaboration with producer and multi-instrumentalist Adrian Younge released in June 2015.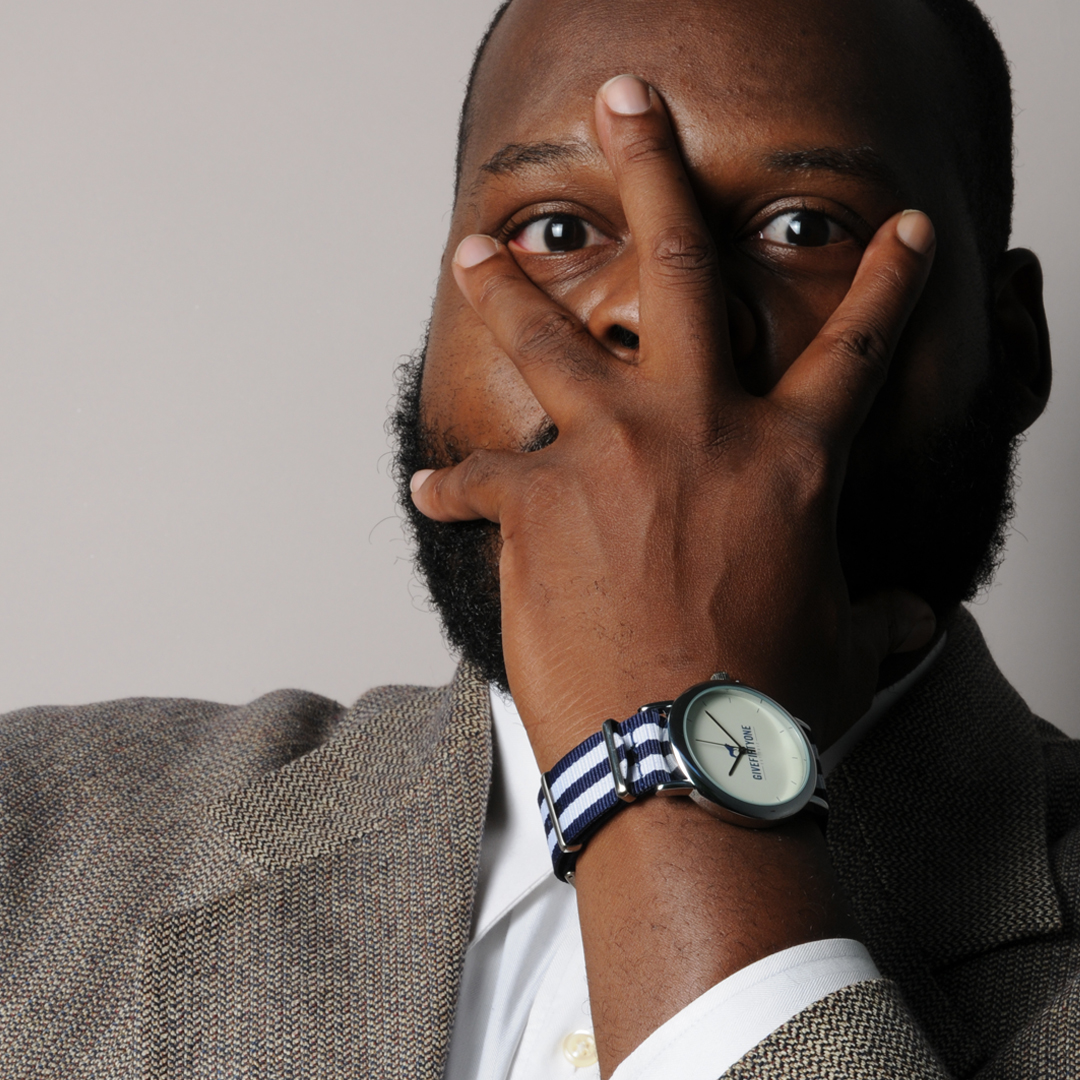 Quentin Talley
Event Curator
Quentin Talley, acclaimed for multiple talents, is an accomplished poet, actor, director, and producer. He is the  inaugural recipient of the 2012 LeadershipU Fellowship for emerging theater professionals, administered by Theater Communications Group and funded by The Andrew Mellon Foundation. Recently, he received Arts & Science Council Inaugural Creative Renewal Fellowship and will be in NYC assisting Renowned Jazz Percussionist, Warren Smith, 50 year music archive until early 2018.